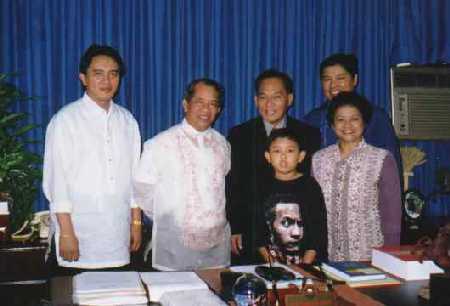 Dr. Victor M. Barroso, during his courtesy call on Deputy Speaker Eduardo R. Gullas of the House of Congress.
Also in the Picture:
Atty. Nemesio B. Beltran, Jr. (wearing a white Barong), Roberto F.R. Beltran (wearing a black t-shirt of "The Rock"), Mrs. Remedios G.T. Barroso, and Atty. Roland B. Beltran (wearing a blue Barong).